De Cozy @ The Diamond
De Cozy is a co-living company established in 2015. They provide home-stayed accommodation to students and working professionals. Their properties are private residential units and they offer various room types and price range to cater to the needs of their tenants. Please contact the company for more information and viewing arrangement. You can also visit their FB Page DeCozySG.
The Diamond is an apartment which is a 5 minutes' walk to JCU. The nearest MRT stations is Kallang MRT. The station is about 10 minutes' walk away from the accommodation. Amenities near The Diamond include many eateries, retail and grocery shops.
Access to The Diamond is by access card. Access to the accommodation is by the side gate. CCTV are located mainly at the entry points of the accommodations. Students can access their unit by taking the lift and use the key to access to their units.
De Cozy ensured that for every student, the following will be included with the rental fees: air-condition, bed, wardrobe, study desk, chair, trash bin, and a laundry basket. Students can also get to share the washer provided by De Cozy. De Cozy will also be providing weekly housekeeping in the common area. Students are responsible to their own room cleanliness.
Room Type
Monthly Rent
Master Bedroom (Attached Bathroom)
$1500 (For Single)
$1700 (For Twinshare)
Single Common Bedroom (Shared Bathroom)
$800 – $1100
Map/Directions
Facilities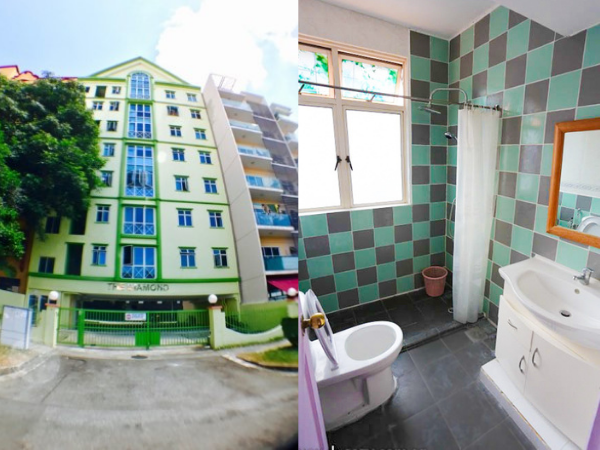 Kindly note that the pictures shown are for illustration purposes only, and the layout and type of furniture provided in each room might differ due to replacement or rearrangement.
Service Standards for accommodation providers

Our accommodation providers must meet benchmark standards set by the University relating to all aspects of accommodation services.
One Time Administrative Fees (non-refundable)
$100
Security Deposit
1 month rental
Keys/Card/Utilities Deposit: $200/-
Other information
Rental payable on a monthly basis
Rooms Include
Air-conditioner
Bed/Mattress
Attached Bathroom for Master Room
Wardrobe
Study Desk and Chair
Trash Bin
Laundry Basket
Additional Services/Facilities
Access card system
High speed WIFI
Weekly housekeeping in common areas
Kitchen with cooking allowed
Microwave Oven
Refrigerator
Vacuum Cleaner
Washer and Dryer
Other Information
Minimum Lease Period: 6 months
Preferred Lease Period: 12 months
Exchange Program Students: 4 months (subject to approval by the company)
Rental excludes the following:
• Utilities: Split among housemates
• Air-conditioner Servicing Fee: $60/pax per 6-month period
• Check-Out Room Cleaning Fee: $50
Rental is payable on monthly basis.